The ultrasound scanner that makes you a specialist.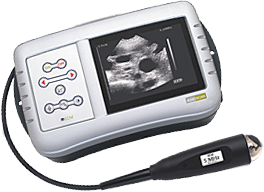 AGROSCAN A8 was elected best portable ultrasound scanner in its class.
Fast and reliable diagnostics from the 18th day due to a high-resolution image.
Exceptional imaging quality.
3 h 30 battery autonomy.
• Ergonomic form.
• Portability by a shoulder belt giving you total freedom of movements.